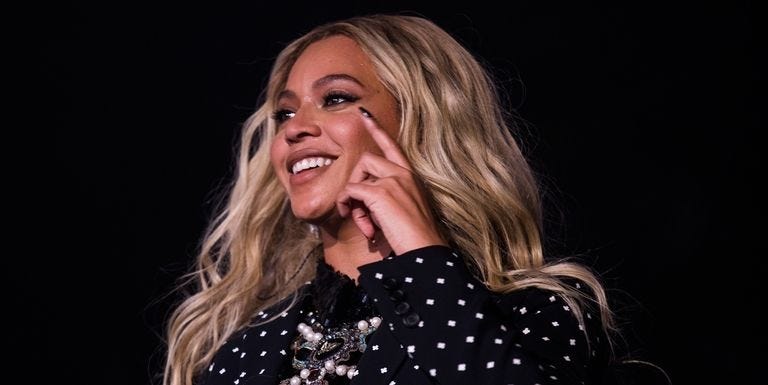 Beyoncé released new "Freedom" music video to honor International Day of the Girl child
[ad_1]
Beyoncé released a new music video for "Freedom" yesterday for a very good reason: October 11 was International Day of the Girl. The video shows girls in different places lip-syncing and dancing (surprisingly) on the Lemonade monitoring, as well as statistics on the challenges girls face around the world, including child marriage, human trafficking, HIV and the inability to get an education.
This content is imported from Facebook. You may be able to find the same content in another format, or you may be able to find more information, on their website.
"Today is #DayoftheGirl. Girls all over the world are fighting for their freedom every day. Join me, Chime for Change and The Global Goals in taking action for #FreedomForGirls now," Beyoncé wrote in the Facebook post.
The video first premiered last month at Goalkeepers, an event hosted by the Bill and Melinda Gates Foundation. Melinda Gates, who wrote about helping girls reach their potential for ELLE.com, is a global activist for women and girls.
The video was produced by MJ Delaney and produced by UNICEF, the Bill and Melinda Gates Foundation and Project Everyone. At the end, the video asks viewers to visit globalgoals.org, where they can donate and contribute to causes that help girls.
This isn't the only time Bey has used her music to raise awareness for a worthy cause; she recently sang for a new version of "Mi Gente" by J Balvin and Willy William and announced that the proceeds would go to hurricane relief charities.
This content is created and maintained by a third party, and imported to this page to help users provide their email addresses. You may be able to find more information about this and other similar content on piano.io
[ad_2]