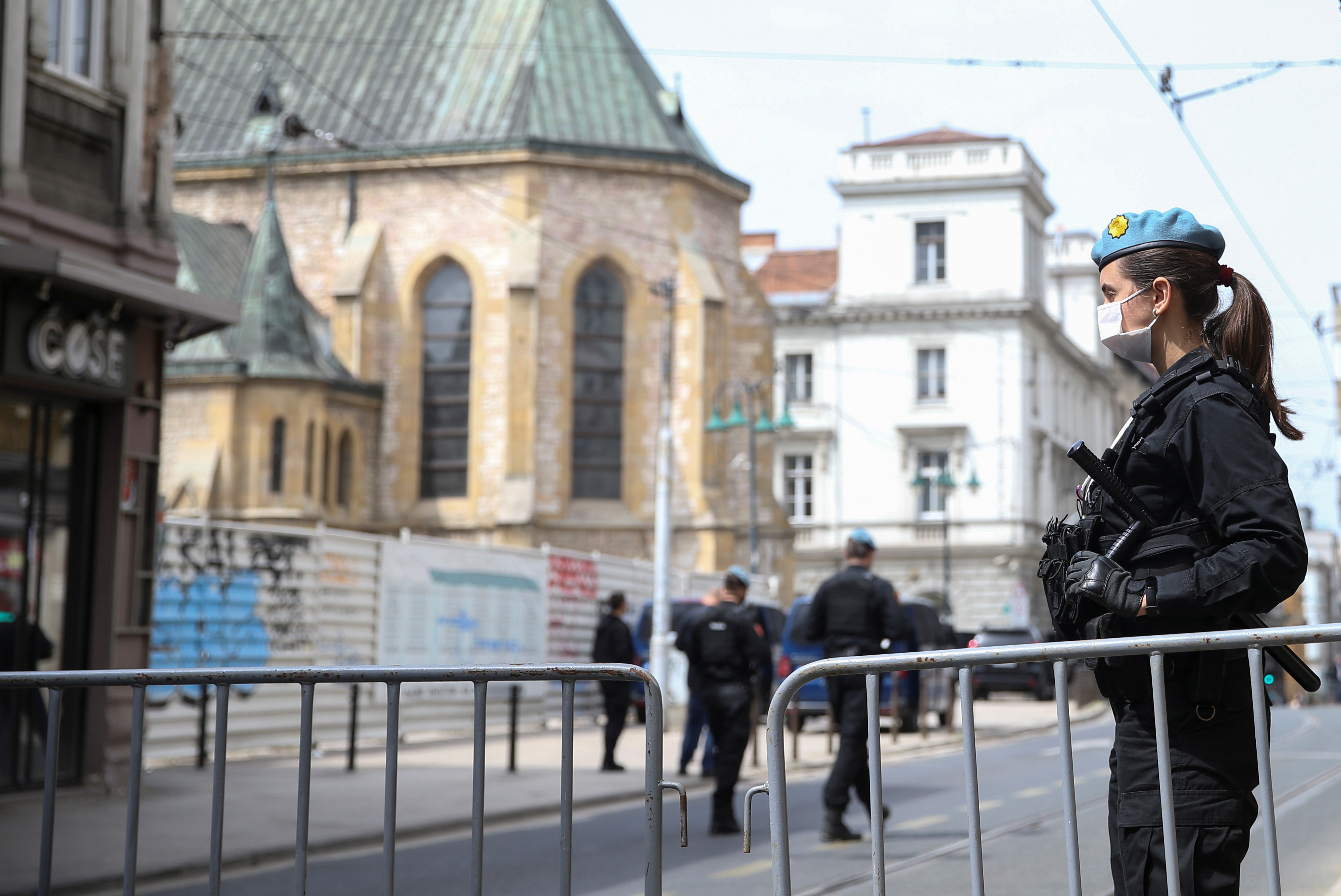 Bosnia and Herzegovina news site eTrafika threatened with 'bloodshed' for reporting
Berlin, July 28, 2022 – Authorities in Bosnia and Herzegovina should promptly and thoroughly investigate death threats against journalists on the independent news website eTrafika and ensure their safety, the Committee to Protect Journalists said Thursday.
From May, Siniša Golub, a man who has already been the subject of eTrafikasent death threats and physical violence to journalists at the outlet, according to information from eTrafika and SafeJournalistsa regional news site that tracks violence against journalists, as well as eTrafika editor-in-chief Vanja Stokić, who communicated with CPJ via email.
In 2018, eTrafika published a article alleging that Golub operated on a dog at an illegal clinic without the proper veterinary credentials.
From May 4 to July 13, Golub sent seven messages to eTrafika's official Facebook page, asking the media to delete this article, warning its journalists that it knew the location of eTrafika's, and saying there would be a "bloodbath," according to Stokić and screenshots reviewed by CPJ.
On July 20, the prosecutor's office in Banja Luka, in the northwest of the country, where eTrafika at its headquarters, refused to open a criminal investigation because Golub sent the messages to the media's institutional page, rather than to individual journalists, according to Stokić and SafeJournalists. However, following a July 21 statement by local press freedom groups calling on authorities to act, the office opened a criminal investigation on July 22, Stokić told CPJ.
"While we welcome the news that the authorities in Bosnia and Herzegovina are receiving death threats against journalists working for the news site eTrafika seriously, it's troubling that they had to be pressured to open an investigation," said CPJ Europe Representative Attila Mong. "Authorities must ensure that journalists at the outlet can work safely and show that repeated and increasingly violent threats against members of the press for doing their job will not go unpunished, especially when the author reveals himself openly."
In this 2018 article, Golub said eTrafika that he had helped an injured dog and that he had graduated from veterinary school, although he admitted that he was not accredited as a veterinarian in Bosnia and Herzegovina.
In December 2021, Golub emailed eTrafika and asked them to remove the article because the report was false, Stokić told CPJ, adding that eTrafika refused his request and stood by his report, and did not hear from him again until May 2022.
"He might want to delete the article so it doesn't show up in searches of his name," Stokić said.
CPJ's Facebook message to Golub and email to the Banja Luka prosecutor's office received no response.