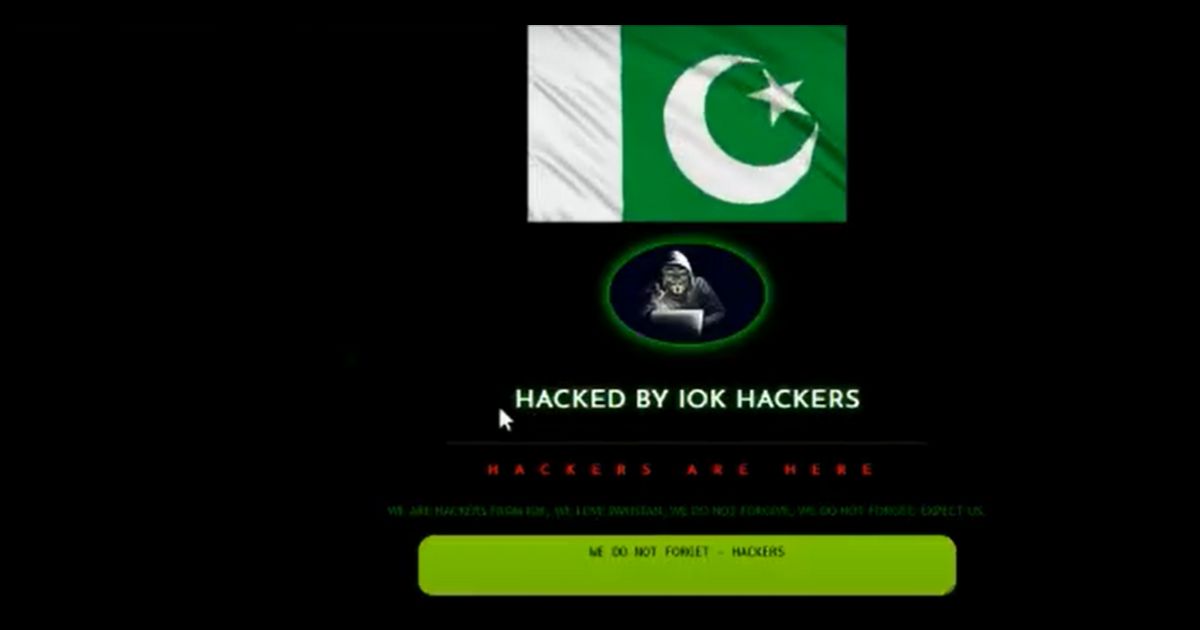 Hackers Place Pakistan Flag on Indian Embassy Site
Hackers in Indian-occupied Kashmir have hacked into the Indian Embassy website and placed the flag of Pakistan there. The incident happened on August 15, India's Independence Day.
The hackers left a message on the website. The message read: "We are IoK hackers, we love Pakistan, we don't forgive, we don't forget, wait for us." The incident happened in Egypt. Kashmiri freedom fighters are said to be named behind the embassy website hack. The website was hacked in protest against the Indian government.
The residents of the IIOJK registered their protest on 75 independence day of India on Monday. A black day was observed in the valley on this occasion. A demonstration was organized in which participants renounced black flags and wore black armbands. Banners with anti-Indian slogans were held by protesters.
Read more: How does Kashmir remain a pawn for BJP political engineering?
Speakers on the occasion said India had no moral justification for celebrating Independence Day while restricting the freedom of people in Kashmir.
"The curfew and the military siege at the IIOJK testify to the fact that the Kashmiri people have nothing to do with India and claim their right to self-determination," they added.
They argued that raising the Indian flag over every house in the shadow of the guns is an act of cowardice. The protesters argued that the people of Kashmir held a referendum against India by completely rejecting the brutal actions of August 5, 2019 and India's Independence Day on August 15.
They demanded that the United Nations Security Council hold a free and fair plebiscite in accordance with the UN resolution to resolve the Kashmir issue.
The protesters said that if the Indian government does not stop the campaign in the IIOJK, a campaign will soon start in Azad Kashmir in which the Indian flag will be under the feet of Kashmiri citizens.