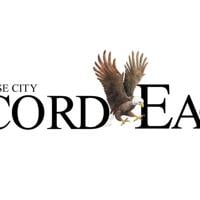 Iran shuts down news site over image of decapitated woman | National/World News
TEHRAN, Iran (AP) — Iran has shut down a news site after it posted an image of a man holding what is believed to be his wife's head, the official IRAN newspaper reported Monday.
According to the report, a media watchdog on Sunday decided to shut down Rokna's website because it continued to "post images and issues that violate public decency." Authorities arrested the man accused of killing his wife on Saturday in the southwestern town of Ahvaz.
The photograph, in which the man holds a large knife in his other hand, has been viewed tens of thousands of times on social media. The case is under investigation. Rokna was launched in 2016 and has over 20,000 subscribers on Telegram, a free social instant messaging service that offers video calls, file sharing and other features.
Iran has a long history of media shutdowns. In 2020, authorities shut down the Jahan-e Sanat newspaper after it quoted a former member of the national coronavirus task force as saying the country's death toll from the pandemic could be 20 times higher than the official figures. provided.
Copyright 2022 The Associated Press. All rights reserved. This material may not be published, broadcast, rewritten or redistributed without permission.