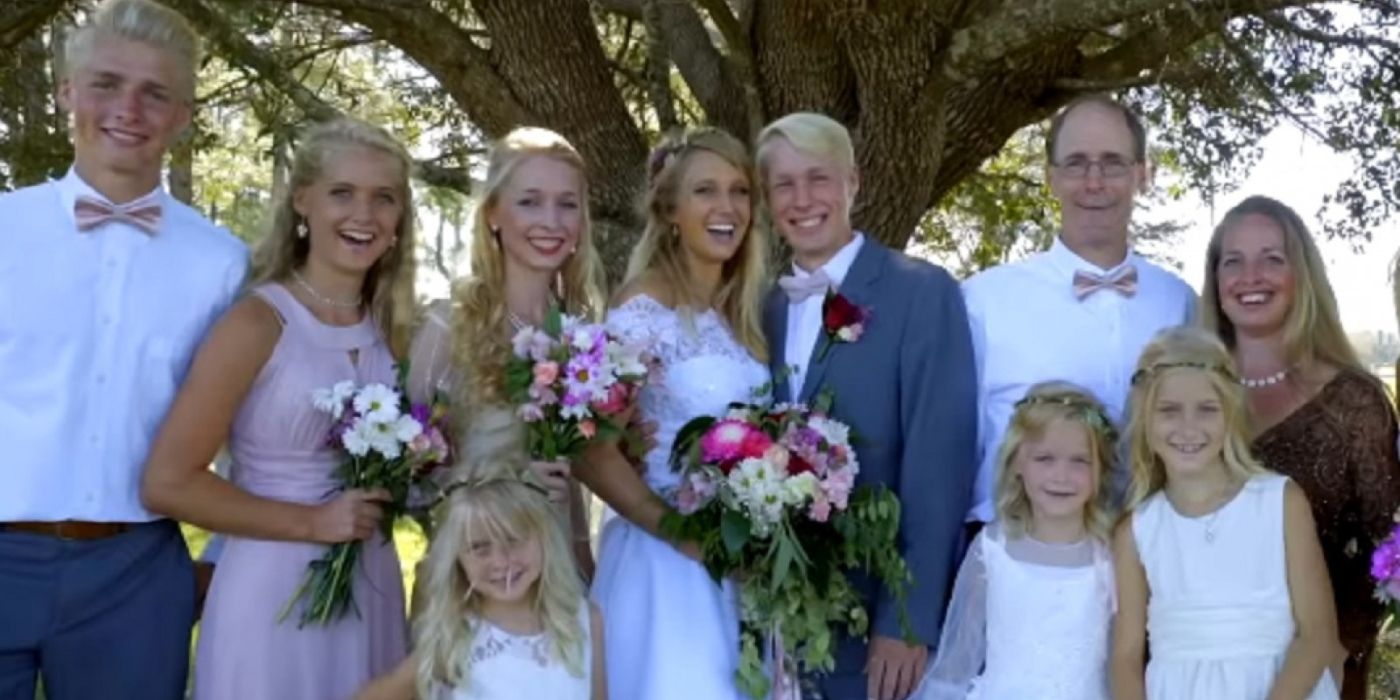 Now Deleted Plath Family Website Discovered And Roasted By Fans
Fans are roasting a now-deleted Welcome to Plathville website, where personal stories, biographies and photos of each family member have been shared.
On the main site of Welcome to Plathville, fans can see posts about various actors. The Plath family is known to be a strict household that limits technology and unhealthy foods, like sugar, while encouraging traditional values. The show focuses on the conflict between family members as many children attempt to navigate their lives in a new environment.
In the Plath family, children and parents seem to be on different pages when it comes to how to express themselves. Many viewers have been unhappy with Kim Plath, as she is often seen manipulating her children into acting in her best interest. Many children, including Ethan Plath, became estranged from the family because of this behavior. Others felt that their emotions are not taken into account. Some children felt limited by their parents' strict expectations. Recently, Kim and Barry Plath went through a divorce, which upset many family members.
Related: Why Welcome To Plathville Micah & Moriah Are Tired Of Olivia's Outbursts
On a recently discovered deleted website, each family member had a page describing their personal stories. It included hobbies, businesses, and stories about childhood. It is assumed that Kim created the website, as she owns the copyright. Fans commented on Kim's involvement with the website on a Reddit thread created by @LilPoobles. Some commented that Kim cared too much about public opinion. They think this website is an example of her forcing her family to participate in activities she doesn't want to participate in. It was noted that Kim was the first person to want to start filming Welcome to Plathvillebut everyone refused.
On the deleted website, Kim opened up about the tragic death of her son Joshua, aged 17 months. Kim's biography also hints at how the family works. Apparently, Kim's mother taught her the importance of a healthy lifestyle. Many believe this led to her wanting to control her children's diet, activities and appearance. Some argued that Kim restricted her children's habits but did not follow her own expectations. It has been said that Kim Plath has created a victim narrative for herself within the family as she frequently portrays her children as rebels and bad influences. However, many believe that the children took care of each other.
Still, viewers hope kids can gain more freedom to make their own choices. Many were unhappy with the way children were portrayed, as some seem to be favored over others on the website. Fans were uncomfortable with what children were encouraged to do as well as how they were perceived by the author of the website. Regardless of that, viewers hope the Welcome to Plathville the family is able to gain more freedom and be accepted by each other.
Next: All The Clues That Welcome Plathville's Kim And Barry May Reconcile
Source: @LilPoobles/reddit
90 Day Fiancé: Fans Ask About Miona and Jibri's Financial Situation
About the Author