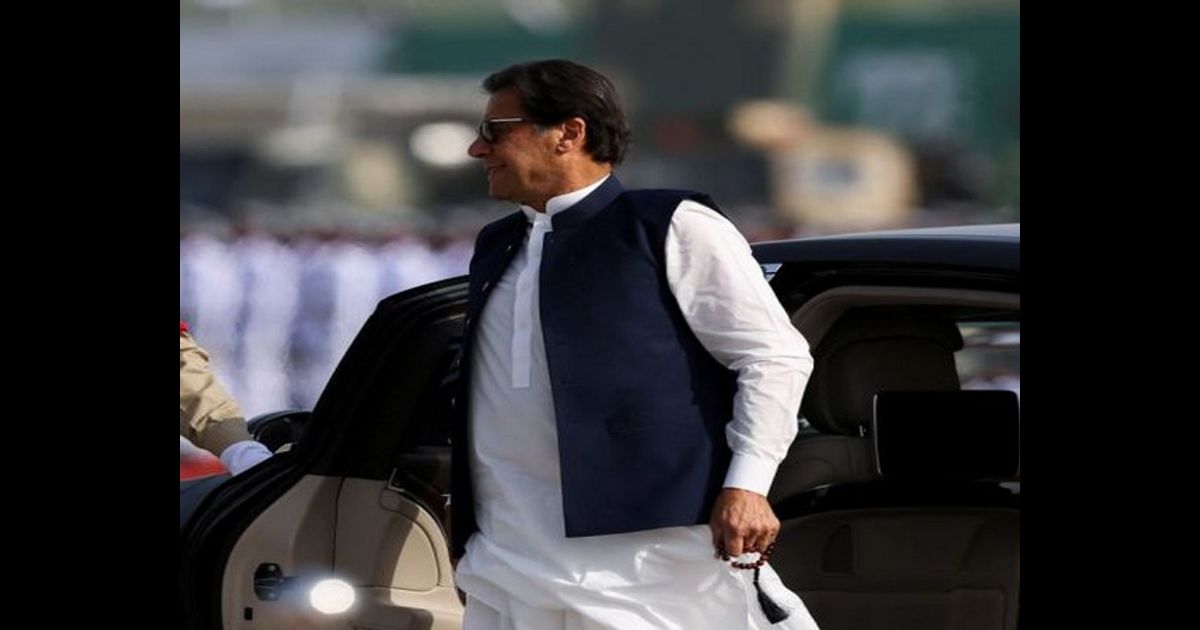 PTI website designed to raise funds for campaign crashes due to overload
The Pakistan Tehreek-I-Insaf (PTI) website designed for crowdfunding their political rallies and resistance campaign has crashed.
Party supporters around the world had been calling for a channel where they could donate their funds for Imran Khan to continue his resistance and struggle against the current PMLN government and coalition parties. All political parties had formed a coalition to oust former Prime Minister Imran Khan from office through a vote of no confidence.
Imran Khan came to the Peshawar rally in a car with little security and it was revealed that the party did not have enough financial resources to buy him a helicopter or make other security arrangements for him.
People wait for hours to donate on the Namanzoor website. There are problems with the website and people don't know who to contact. @ImranKhanPTI @PTIofficial

— Ihtisham Ul Haq (@iihtishamm) April 16, 2022
Too much traffic on Imran Khan's Namanzoor website crashed. There were over 5,000 people waiting for hours to donate. This is the power of Awaamm.

— Ihtisham Ul Haq (@iihtishamm) April 16, 2022
Donations are queued mein lagna parr raha hai. This is the power of awaamm. @ImranKhanPTI pic.twitter.com/cuoMQv9U4f

— Ihtisham Ul Haq (@iihtishamm) April 15, 2022
It has also been appealed from the party platform that they may need funds from the people to fund their resistance campaign. They created a website namanzoor.com for people to donate.
Read more: Video: Imran Khan provided response on Toshakhana gift
Imran Khan's Message to Overseas Pakistanis
Imran Khan, in his video message on Friday, addressed overseas Pakistanis who want to take part in the campaign. He said that we are starting a campaign against foreign-backed regime change in Pakistan. Imran Khan reiterated his position that the group of corrupt politicians were brought back to power through a conspiracy.
بیرونِ ملک مقیم اپنے پاکستانیوں کے نام میرا پیغام! pic.twitter.com/dAaiXXFJ3e

— Imran Khan (@ImranKhanPTI) April 15, 2022
Khan said the people of Pakistan are politically aware. He said the goal of the campaign is to call elections. The former Prime Minister said it is the decision of the people who want to be in power. If they want the corrupt parties in power, the party will accept the decision.
He urged people to participate wholeheartedly in the campaign and for that he needs funds. Khan said this would be Pakistan's real freedom struggle.
Following Imran Khan's video message, people rushed to the site to donate their funds. Website crashed due to immense load.