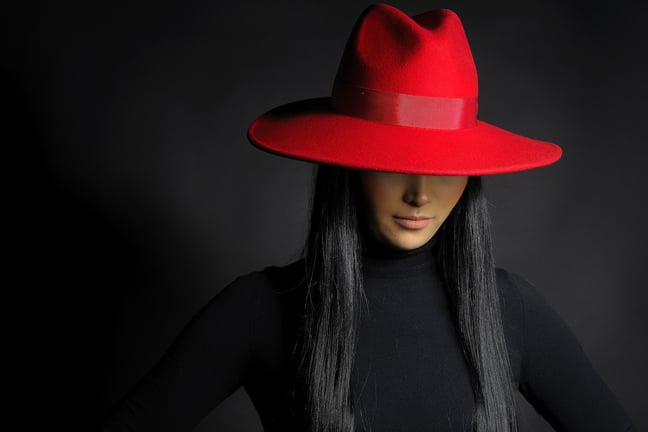 Red Hat's Efforts to Shut Down Fedora's Website Are Considered Harassment
IBM's Red Hat cannot stop Daniel Pocock and his Software Freedom Institute SA from using the WeMakeFedora.org domain name, according to a ruling issued Monday.
Red Hat, which sponsors the development of the Fedora Linux distribution, challenged the inclusion of the trademark term "Fedora" in the website's URL and demanded that it be given the .org domain name. But under the Uniform Domain Name Dispute Resolution Policy (UDRP) established by DNS watchdog ICANN, a FORUM mediator found Red Hat's objections insufficient and refused to order a transfer. of the domain.
"There is no advertising on the respondent's website", the decision States. "There is no evidence that Respondent is a competitor of Complainant, nor is there any evidence that Respondent operated the website for commercial purposes. The Panel rejects Complainant's argument, unsupported by evidence, that the respondent's conduct is likely to have been undertaken for commercial gain."
The decision goes on to state that Red Hat failed to establish that the website was created in bad faith and assert its legitimacy. He further concludes that Red Hat's complaint constituted harassment.
"In light of these circumstances, the panel finds that Complainant initiated this proceeding when it had clear knowledge of Respondent's legitimate rights or interests in the domain name and that the proceeding was initiated primarily to harass the holder of the domain name", concluded the mediator.
Pocock has been involved in other disputes with the Linux community. In 2019, he told The register, Planet Fedora began censoring its blog over alleged Code of Conduct violations. In 2020, he put pressure to get him reinstated, which he says happened later that year.
As Pocock makes clear on his website, he's not a fan of how codes of conduct are policed.
"The free software community has been overwhelmed with mock courts proclaiming codes of conduct lately," Pocock wrote in a blog post celebrating the UDRP decision. "Someone asks why a girlfriend received funds from the diversity budget and the people concerned quickly complain of being subjected to harassment.
"Not only did the UDRP panel find that the domain name was not being used in bad faith, but the panel went beyond that and found that the UDRP complaint was a case of harassment against a volunteer.
"This is not the decision of a puppet court interpreting a code of conduct, it is an independent finding of an impartial tribunal."
Red Hat declined to comment.
During a telephone interview with The register, Pocock traced Red Hat's efforts to strip him of his domain, created in March 2021, to the open source community's dispute over Richard Stallman. He said that after an online poll showed more support for Stallman than criticism, the Planet Fedora website stopped showing blog posts from individual contributors to the Fedora project.
"The real motivation when I started the site is people writing about it with Stallman," he said.
In response, Pocock said he had taken posts from Planet Fedora contributors for inclusion on the WeMakeFedora.org website.
"I thought it was a nice contribution to open source," Pocock said.
"On a positive and constructive note, I believe this decision allows each volunteer to choose domain names that accurately reflect their work, even if the name contains trademark," Pocock added in an email. "It's not a victory for me, it's a victory for volunteerism in general." ®